How To easily Translate any PDF Document (Step By Step Instructions), PDF is the standard paper format used for workplace, business & technical work around the globe. You can open PDF on it, no matter which computer you are using, even if there is no need to install any dedicated PDF editor, it can be opened with any browser.
Often in our professional life, we need to translate PDF documents into a foreign language. Here we'll tell you in this article how you can translate PDF into any language for free.
Display material
Step Instructions On How To Translate any PDF Document:
We have tons of options when it comes to translating PDF document, but no other method will translate your document as accurately as Google Translator does, let 's understand how.
Phase 1: Via https:/translate.google.com/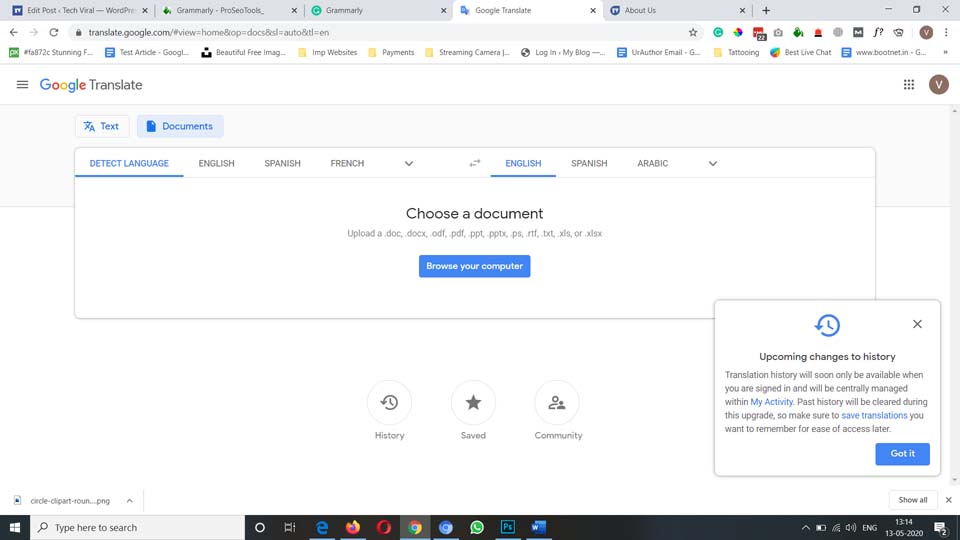 Phase 2: Click on the 'Document' link (not just PDF, you can use it to translate.doc,.docx,.odf,.pdf,.ppt,.pptx,.ps,.rtf,.txt,.xls, or.xlsx).
Phase 3: To upload your PDF file, click "Browse Your Computer."
How to Translate A PDF
Phase 4: 4: Now select the language in which you want your document to be translated, click Translate (The process takes a few minutes and provides you with the translated content.
List of  sites that allows you to translate any PDF document:
As we have already told you no other website is as accurate as Google Translator, here are few alternatives
Translating your PDF document with them is also easy, as you need to update your PDF document, pick language, and click on translate, like Google Trnalster.
This is how you can translate PDF documents, we hope this article will be of help to you. If the article is helpful in any way to you then post it on social media. Stay in touch with us for all our latest updates