Here are top 10 exchanges to buy and sell cryptocurrencies/bitcoin in Nigeria which are totally safe, secure, and legit.
The volatility of the crypto market is something every trader should be wary about. Despite its volatile nature, the crypto market still remains a very sure investment.
The crypto market is one that has seen lots of investors become millionaires and more. But then, this is Nigeria and the tendency to get frauded is quite high.
This is why we have put together a credible list of top 10 exchanges to buy and sell cryptocurrencies/bitcoin in Nigeria.
Let's get to it right away, shall we?
Top 10 Exchanges To Buy And Sell Cryptocurrencies/Bitcoin in Nigeria


1. Binance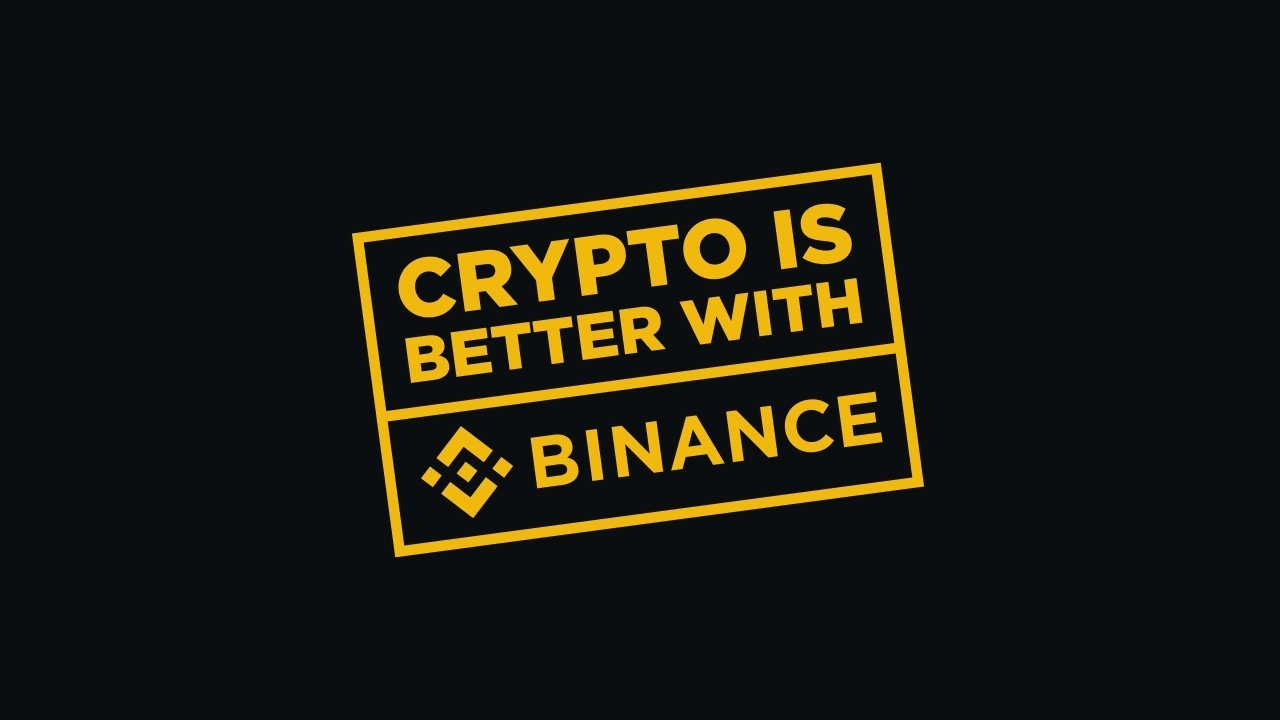 Binance is the first exchange on my list of the best bitcoin exchanges in Nigeria.
You can trade BTC, ETH, BNB, ADA, DAI, DOT, UNI, AAVE, USDT, and over 400 more cryptocurrencies here.
NGN, PAB, USD, BRL, CAD, CHF, CLP, CNY, COP, CZK, DKK, ZAR, PYG, RON, RUB, and more local currencies are supported.
Another noteworthy characteristic of this exchange is that it accepts over 300 different payment methods, including bank transfers, WeChat, Alipay, SEPA, Perfect Money, Western Union, and so on.
Binance's transaction costs are very reasonable. It is dependent on the services you select.
Binance offers a variety of services, including crypto purchases, spot/margin/futures trading, derivatives, staking, lending, wallets, and peer-to-peer trading.
Binance debuted its Smart Chain, which allows for the construction of smart contracts.
Because of its high transaction speed and low costs, Binance Smart Chain (BSC) has seen widespread acceptance.
It has already hosted over 200 DApps in less than a year.
Nigerians are flocking to the Binance P2P platform right now because they can fund their NGN wallets there.
They can discover additional intriguing services with a funded wallet.
Binance was launched by Changpeng Zhao in July 2017 and is the world's largest exchange by liquidity.
Binance has a daily trade volume of $110,281,665,284.36 at the time of writing (6/08/2021).
It's also a safe platform, with insurance covering hundreds of dollars for each of its primary services.
It also gives customers advice on how to keep their accounts safe, such as using two-factor authentication (2FA).
Furthermore, the platform is extremely transparent, always keeping users up to date on recent developments.
To join Binance's nearly 15 million members, you must first establish an account and go through the Identity Verification process.
You don't have a Binance account? There is no need to be concerned. To register, simply click here.
2. Remitano


Remitano is another site that has made my list of the best bitcoin exchanges in Nigeria right now.
It's a great peer-to-peer platform for trading BTC, ETH, LTC, BCH, XRP, and USDT.
You can also trade using your native currency from any of the 58 approved countries, such as Nigeria, the Netherlands, Nepal, Norway, New Zealand, Oman, Peru, and the Philippines.
Bank transfer, credit/debit cards, Chipper Cash, and the Remitano NGN wallet are all options for payment.
Remitano also offers Invest and Swap services in addition to P2P trading.
EOS, BNB, ADA, XLM, TRX, XTZ, LINK, ETC, NEO, XMR, DOT, and DOGE are among the coins supported by these services.
Remitano, like Binance, does not have significant transaction fees.
In case you're curious about the origins of the exchange, Babylon Solutions Limited founded Remitano in April 2016.
Since then, it has grown in popularity, with over 1.5 million users and over $500 million in completed trades.
This platform is simple to operate. You can begin trading from the homepage once you've logged in.
To utilize the platform, you must first register an account and be verified.
That isn't an issue at all. Simply click on this link.
Our Remitano review might also help you understand more about this platform.
3. OKEx
OKEx is the third platform on my list of the best exchanges for Nigerians to buy and sell Bitcoin and other cryptocurrencies right now.
It offers a variety of services, including crypto purchases, spot/margin/futures trading, pooling, earning, wallets, DeFi, peer-to-peer trading, and more.
You can exchange BTC, ETH, and USDT for Naira using bank transfer and Wise payment methods on OKEx P2P.
However, the platform supports over 200 cryptocurrencies in total, including XRP, BCH, LTC, EOS, TRX, DAI, OKB, BSV, DOGE, IOTA, KNC, LINK, and NEO, to name a few.
Users from the platform's more than 200 countries can also make transactions in their own currencies using the payment methods available to them.
VISA, Mastercard, Apple Pay, Ideal, POLI, Bpay, Blueshyft, SEPA, and other payment options are among them.
Thankfully, OKEx has a low fee structure. It also has fantastic customer service.
To achieve security, the platform also uses online and offline storage technologies, as well as multisig protection and multiple backups.
OKEx was founded in 2014 by Star Xu.
After seven years, the exchange now has more than ten million members and a daily trading volume of $17,849,736,774.56. Superb!
4. Paxful
Being used by up to six (6) million people all around the world Paxful is a fantastic peer-to-peer platform for buying and selling Bitcoin.
Features
Paxful accepts over 350 different payment options, including bank transfers, online wallets, gift cards, cash, debit/credit cards, and digital currencies, among others.


Bank transfer, MTN mobile money, Chipper Cash, Perfect Money, and cash deposit to the bank are all options for Nigerians to trade BTC, ETH, and USDT.


The escrow system is also used by Paxful to secure transactions.


Paxful charges different transaction fees depending on the payment method used.


Fees are low, be rest assured. And only the sellers are charged.
After you've created and verified your platform account, you may start trading from the homepage.
Following the information on its website, the exchange has completed trades worth billions in global volume.
5. Quidax
Quidax, a Nigerian-based cryptocurrency exchange, is a great place to purchase and trade cryptocurrencies.
And, to demonstrate how much Quidax cares about Nigerians, it promptly added a peer-to-peer feature following the ban.
Only NGN is now available on Quidax P2P, and payments can be made by bank transfer.
As a result, you can fund your NGN wallet and then use the Quidax exchange to purchase cryptocurrencies.
BTC, ETH, XRP, LTC, DASH, USDT, TRX, and QDX, the network's token, are all supported on the site.
The exchange also offers Instant Buy/Sell, Order Book, Wallet, and Quidax Vault as services in addition to P2P.
The Quidax Vault is a new service that allows users to purchase and stake QDX in order to receive free cryptocurrencies.
Buchi Okoro, in case you didn't know, founded Quidax in 2018.
Quidax has over 400,000 consumers in more than 70 countries so far.
The platform has reasonable prices and a well-functioning customer support system.
To accomplish security, Quidax saves the vast majority of digital assets in secure offline cold storage.
To utilize Quidax P2P, you must first establish and validate a platform account.
6. Blockvila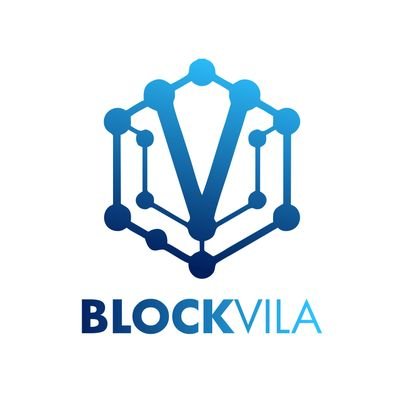 Blockvila is another site that has made my list of the best Bitcoin exchanges in Nigeria right now.
It began as an over-the-counter (OTC) exchange before adding a peer-to-peer (P2P) service earlier this year.
Blockvila also offers services including wallets, staking, and cloud mining.
The coins supported on this platform are BTC, ETH, XPR, BCH, LTC, DASH, ETC, NEO, EOS, BNB, and VILA (the network's token).
It also makes Perfect Money transactions easier.
Nigerians can use Bank transfer, UPI, and Paytm to trade BTC, ETH, USDT, and VILA on the P2P network.
Blockvila initially supported only Nigerians, but it has since expanded to 30 countries, including South Africa, Kenya, and India.
This exchange provides reasonable pricing and outstanding customer service.
Blockvila was established in the year 2016.
The platform now has over 80,000 users and has transacted over $50 million in currency.
It is a wholly-owned subsidiary of Nyxel Integrated Services, a CAC-registered ICT firm.
As a result, Blockvila is one of the safest cryptocurrency exchanges for Nigerians.
More information on Blockvila may be found here: Blockvila review.
7. Patricia
This is also one of Nigeria's most popular bitcoin exchanges right now.
You must be familiar with Patricia if you have been watching the popular reality TV show Big Brother Nigeria.
It is headquartered in Nigeria, with offices in Ghana, the United Kingdom, and the United States.
Bitcoin, Giftcards, Patricia Cards, Perfect Money, PayPal money, and other digital assets are available on this exchange.
Patricia does not have a P2P option where you can directly buy BTC, but it does offer other services that Nigerians can use.
You can use Bitcoin to pay bills, buy airtime, and buy data, for example.
Isn't it cool?
You may also purchase and sell over 30 different gift cards, including Steam, iTunes, Amazon, Google, Apple Universal, Hotels.com, and more.
In addition, the exchange offers a wallet where you can store your Bitcoins.
Hanu Agbodje established Patricia in 2018. It also has a user base of over 300,000 people. Huge!
Did I mention Patricia provides debit cards that are accepted by all Nigerian payment channels and banks?
8. KuCoin


The People's Exchange, as it is affectionately known, is another location where Nigerians can currently trade Bitcoin and other cryptocurrencies.
KuCoin recently established a peer-to-peer fiat trade on the NGN market.
Bank transfers can be used to purchase BTC, ETH, USDT, USDC, and KCS, the native token.
Users from other countries can trade these currencies on the P2P market using various payment methods such as ADVCash, Cashapp, Revolut, PAYEER, SEPA, and others.
KuCoin also offers a variety of other useful services, such as spot/margin/futures trading, ETFs, Crypto Lending, and Buy Crypto.
It includes a Fast Buy option that allows you to buy USDT, BTC, ETH, and other cryptocurrencies using USD without having to create an account with the platform.
Over 200 cryptocurrencies, including DeFi tokens and NFTs, are supported by the platform, including BNB, LINK, DOGE, XRP, LUNA, THETA, DEGO, SAND, AAVE, UNI, and more.
Over 5 million members from 205+ countries have joined the platform in its four years of operation.
KuCoin has a 24-hour volume of $2 billion, according to coinmarketcap.com, as of August 4, 2021.
This exchange has cheap costs and offers client service 24 hours a day, seven days a week.
KuCoin is secured by an encryption protocol that protects personal information.
It also has an internal risk department that ensures the security of user payments.
Users can also set up two-factor authentication. Cool!
9. BuyCoins
BuyCoins is also on my list of the best bitcoin exchanges in Nigeria to buy Bitcoins and other cryptocurrencies right now.
It's based in Lagos, and it's been around since 2017, with nearly 17,000 users.
The platform was founded by Timi Ajiboye, a software developer, and a team of nine people.
The exchange had a total trading volume of $28 million towards the end of the previous year (2020).
Instant Buy/Sell, P2P Exchange, Wallets, Coinlock, Credit Sell, and other services are available through BuyCoins.
The Coinlock feature allows you to earn up to 12% p.a. on your crypto funds by locking them for a set length of time.
The exchange also accepts BTC, ETH, LTC, USDC, USDT, and NGN.
Payments can also be made with VISA/Mastercard and bank transfer.
As a result, Nigerians can take full advantage of the P2P trading platform to purchase the supported cryptocurrencies.
The exchange provides reasonable costs and excellent customer service.
Are you concerned about the security of this platform?
BuyCoins Inc. is a private limited liability business incorporated under the laws of the State of South Carolina in the United States of America.
The software also allows users to set up two-factor authentication (2FA), which adds an extra degree of protection.
10. Crypto.com


Crypto.com, a digital asset platform that offers many digital currency products and services, is the last on my list of top bitcoin exchanges in Nigeria.
Kris Marszalek founded it in 2017, and its headquarters are in Hong Kong.
Nigerians can buy cryptocurrencies from the platform using their Dollar MasterCard, despite the fact that it does not have a peer-to-peer platform.
It makes converting your dollar to naira quite simple. This page will show you how to accomplish it.
Users can purchase, sell, trade, spend, save, earn, loan, and pay bills with crypto on Crypto.com.
It also has a feature called Crypto Earn, which pays users interest when they stake their coins on the platform (up to 6.5 percent APY for coins and 12 percent for stablecoins).
Exchange, Cards, Credit, Pay, Wallet, Swap, and Crypto.com NFT are among the platform's other services.
CRO, ETH, BTC, LTC, BNB, MKR, XRP, DAI, USDC, USDT, PAX, USD, GBP, EUR, SGD, and AUD are among the more than 100 cryptocurrencies and 20 fiat currencies supported.
The exchange charges reasonable transaction costs and provides excellent customer service.
It has been in operation for four years and currently serves over ten million people.
Conclusion
We hope you found the list of top 10 exchanges to buy and sell cryptocurrencies/bitcoin in Nigeria worthwhile.
So which of the above-listed exchanges catches your fancy? Or perhaps you've already done business with some of them.
You can share your thoughts and experience with us via the comment section, we will be glad to start a conversation with you.
Don't forget to hit the like button and of course, share too.