Despite significant advancements, cryptocurrencies remain highly controversial; while some tout it as "the next internet," others are still very skeptical about it, and with good reason though.
The volatility of the crypto market is something every trader should be wary about.
Wouldn't you want to make sure you trade and hold your crypto on a platform that offers robust security measures?
Here are seven (7) ways to protect and secure your crypto/bitcoin wallet.
Seven (7) Ways to Protect and Secure Your Crypto/Bitcoin Wallet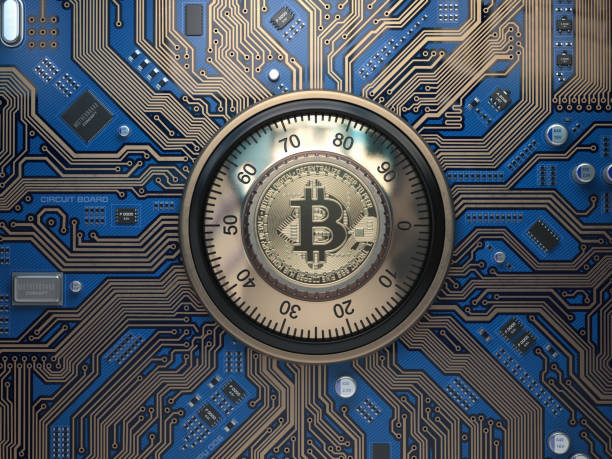 Originally known for their reputation as havens for criminals and money launderers, cryptocurrencies have come a long way—with regard to both technological advancement and popularity.
As a result, many of them have been victims of crypto-thefts, hackers, and other forms of cybercrime.
It is only wise you safeguard your investment, and here are sure seven (7) ways to protect and secure your crypto/bitcoin wallet.
1. Invest in Offline Wallets
Using one of the many high-security cryptocurrency wallets on the market to keep your bitcoin investment is one of the simplest methods to ensure that your cryptocurrency assets are safe, but it isn't the only option to do so.
When selecting a wallet in which to keep your crypto asset, you must ensure that you are making the best decision possible.
Always pick a bitcoin wallet that gives you full access to your private keys, PIN codes, passwords, and other HD features.


The wallet should also include a feature that allows you to back up or recover your investment if necessary.


The user interface must be easy to use and friendly.


The wallet must be actively developing, and the support groups must be brimming with users just like you.


It must work with a variety of operating systems.


Your coins should not be stored in the wallet if it is not connected to the Internet.


To put it another way, the more security features a wallet has, the better it is for protecting your cryptocurrency.
Here are valid criteria you should consider while choosing wallets to store your coins.
Wallets that are made of hardware.
These are the best cryptocurrency wallets for securing your cryptocurrency investment and preventing it from being stolen or hacked.
It may be expensive to get a hardware wallet, but if you are serious about protecting your investments. Here are some examples
Ledger Nano is primarily used by my blog community and other serious cryptocurrency investors. It can also store ERC20 tokens, making it a good wallet for storing Ethereum DApps.


Trezor is yet another cryptocurrency hardware wallet with a high-definition functionality. It has practically all of the same functionality as Ledger wallets, although it's a little more expensive for a budget.



Wallets Made of Software.
These are the safest mobile crypto wallets for beginners who may not have enough money to invest in a hardware wallet to protect their cryptocurrency investments.
To keep your crypto-assets safe, check out this list of suggested software wallets that you may acquire or download. Here are some examples
Exodus is a software wallet designed exclusively for desktop PCs. Even though it is one of the most secure software wallets, I would not recommend it because it only works on PCs and does not operate on other operating systems.


Wallet Jaxx is supported by a wide range of operating systems, but it lacked the ability to accept ERC20 tokens.


Coinomi is yet another cryptocurrency wallet that I adore because it supports ERC20 tokens. You may also use the integrated Changelly and Shapeshift tools to swap your cryptocurrencies.


Trust wallet

Binance's offline mobile ERC20 and ERC23 wallet is my personal favorite. In early 2018, they purchased and teamed with a wallet firm.
However, the Ethereum DApp tokens and any cryptocurrency airdrops based on the Ethereum blockchain are stored in the crypto wallet.
This also means that other coins such as Bitcoin, Monero, and others cannot be stored in the trust wallet because they are not part of the Ether applications.
2. Multiple Backups of Your Wallet's Private Keys
People in today's society are accustomed to backing up their vital data in a secure location to which only they have access, but the problem they frequently confront is forgetting where they stored it up.
Despite this understanding, many people do not always want to consider the importance of backing up their crypto wallet private keys in many secure locations that they can recall.
However, the most important factor is not only backing up your private keys to avoid losing crypto-assets, but how and where you back them up.
The majority of users will want to have their private keys stored in the cloud. This may be extremely safe for other types of sensitive data, but it is unquestionably dangerous for crypto assets.
If you need to backup your seed-words on the cloud, make sure the cloud is protected with an unpredictable password.
If your wallet supports HD, you can safely store your seed-words in an offline secure location where only you have access. Make sure it's in two or four places that no one else has access to or is aware of.
Don't worry about losing or misplacing your crypto wallet as long as you have your private keys safely stored elsewhere.
However, make sure you use passwords to lock your wallets to prevent unauthorized access to your investments.
3. Create a Safe Crypto Wallet by Encrypting It
One of the greatest ways to ensure that no one moves funds from your wallet without your knowledge is to encrypt it.
However, one of the most common issues people have with this approach is that they forget their password totally.
If you're thinking about doing this, make sure you have a secure spot where you can write and store your passwords where no one else can see them.
This will also assist in preventing your cryptocurrency investment from being stolen due to hacking. Use strong passwords that include both numbers and alphabets, as well as punctuation marks.
Hackers have a difficult time guessing this type of password. Don't use or enter your credentials on a public computer since it's likely to be infected with viruses, spyware, or keyloggers.
To trade or transfer cryptocurrencies, try to use your personal devices as much as possible.
4. Make Use of Multi-Signatory Security
The majority of Bitcoin safe wallets have a multi-signature function, which requires numerous approvals before any part of the coin may be spent.
This form of wallet is mostly utilized by mutual fund companies to have complete control over how their cryptocurrency investments are spent online.
Before a transaction may be completed, two or more members of the firm may need to sign it.
This will allow a corporation to have complete authority and control over its treasury, while also preventing a thief or hacker from taking funds by compromising a device or server containing cryptocurrency.
5. Be Cautious When Using Your Wallet Online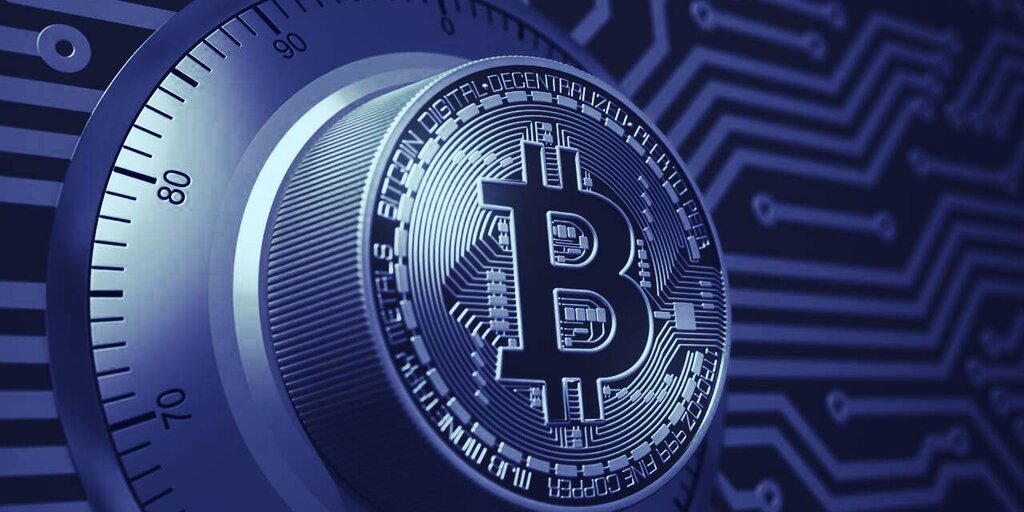 Bots, viruses, Trojan horses, keyloggers, and other malware abound in today's society, and the crypto-space is no exception.
Because the bulk of cryptocurrency investors utilize desktop, mobile, and web wallets, having antiviral software installed in the operating systems with the wallets is critical for security.
Here are a few recommendations for adequately protecting your wallet from known attacks
On home PCs, utilize anti-virus and anti-malware software.


If you have the funds, invest in effective firewalls.


To avoid phishing attempts, double-check the URL you're visiting.


To protect your assets, use two-factor authentication whenever possible.


To avoid being faked, don't use public WiFi to access your cryptocurrency wallet.


Keep your wallet software up to current at all times.


Make use of reputable wallets, such as the ones described in this article.


Avoid using brain wallets and keep your passwords hidden from prying eyes.
6. Keep Your Software Up to Date
When you use offline wallets, you must always be on the lookout for new security updates and fixes.
New wallet security upgrades can protect you against unforeseen security flaws and severity.
These updates usually come with new features to protect your cryptocurrency in software wallets.
Always make sure the security software on the devices you use to hold your crypto investments is up to date.
7. Use a VPN With No Logs
When making any transaction or fund transfer, employ a VPN (Virtual Private Network) to mask your bitcoin wallets' footprints.
Tracking the IP address you used to make the transaction, will help prevent hackers from learning the exact address of your wallet.
Conclusion
To maintain your cryptocurrency security, I recommend bookmarking this page as a reference guide on how to secure your wallet that contains your crypto coins.
With these Seven (7) ways to protect and secure your crypto/bitcoin wallet, your crypto investments are definitely safe.
I'm sure there are other safety measures out there, do well to share with us via the comment section and we will be more than glad to review this post.