Its hard to think of something worse than having a bad smartphone screen.
In a tech-age where so many things happen over the internet, one must always try to keep abreast of each latest happenings, and what's the fastest way to do so than with your smartphone.
But then, what's the use of a smartphone if the screen is faulty.
Using the Google Pixel 3 Black Screen you could have common like black screen, this could be caused by one of two things, either a hardware or software problem.
If the problem is caused by hardware damage to the screen, you will need the assistance of a phone technician or professional to diagnose and resolve the issue. If you dropped your phone on a hard surface or into water before the problem started, it's likely that it's a hardware issue. To be certain, you'll need to rule out the chance that the problem is caused by software malfunctions or flaws.
However, if it is a software malfunction, given that the Pixel 3 is an Android smartphone, a factory reset is the ideal solution for the majority, if not all, software issues.
Nevertheless, here is how to fix a faulty Google Pixel 3 screen
How to Fix a Black Screen on a Google Pixel 3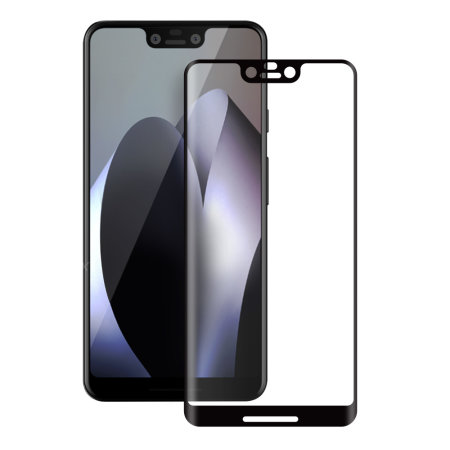 Because this method will erase everything on your phone, make a backup of your crucial files before starting. After that, you can proceed with the instructions mentioned below.
Check to see if your Pixel 3 is switched off.
Hold down the Volume Down and Power buttons at the same time until the phone vibrates. You should be taken to the recovery menu if everything goes well.
Select Recovery Mode with the power button after navigating to it with the Volume Down button.
When the Android logo appears on the screen, press and hold the Power Button, then swiftly press and release the Volume Up Button while still holding the Power Button.
This will bring up the options for recovery mode. Now, with the volume down button pressed, navigate to Wipe Data/Factory Reset and choose it using the power button.
Using the Volume Down button to navigate and the Power button to select, select Yes.
After you've completed the factory reset, go to Wipe Cache Data and select it.
After everything is completed, choose Reboot now from the recovery menu to reboot your device.
This should resolve the Google Pixel 3 black screen issue. If the problem persists after factory resetting your smartphone using the steps above, you should get your phone examined by a technician. Most likely, there is a hardware issue that will necessitate a more hands-on approach, which we are unable to assist you with.
Hope this was helpful to you. Share your experience with us via the comment section