Searching for love could be quite a task but wouldn't it be better to try than not to try at all especially when there is a plethora of options to choose from.
Not some distant friend miles away from you now, but someone just around your vicinity who probably you just haven't met.
These and more are what AdultFriendFinder offers.
AdultFriendFinder is an adult dating and social networking website that allows users to create or edit profiles, upload multiple photos and create photo albums.
It also allows users look through other users profile, chat live with members, make suggestions, and introduce themselves on the business forum.
Despite the numerous dating prospects AdultFriendFinder offers, most users seek to delete their accounts.
For whatever reasons, if you want to delete your AdultFriendFinder account, here is how
How To Permanently Delete Your AdultFriendFinder Account
If you're deleting your account because of email spamming here is what to do
Mark the email as spam


Unsubscribe from their newsletter by clicking the unsubscribe button at the bottom of the email.
However here is how to actually permanently delete your account with AdultFriendFinder
Deleting Your AdultFriendFinder Account Via Website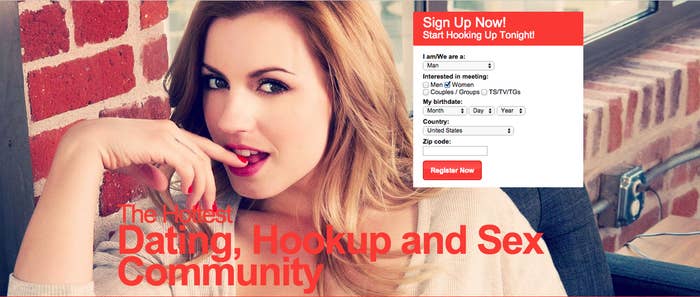 To access your account, go to AdultFriendFinder.com and log in.


A drop down menu will display after you connect to your account and click on your profile name in the upper right column.


Select MY ACCOUNT from the drop-down menu.


Scroll down to the MANAGE ACCOUNT area on my account.


Click the CLOSE ACCOUNT option under the Manage Account section.


Now go to the bottom of the page and click on the link DELETE MY ACCOUNT IMMEDIATELY.


When you click the link to delete my account, a pop-up window will display.


Enter your password and click the SUBMIT button.


Enter your reason for deleting your account on the next screen, then click SUBMIT to remove your account permanently.
Deleting Your AdultFriendFinder Account By Filling Out A Form
Go to http://adultfriendfinder.com/p/help.cgi for more information.


Click the link "HOW DO I CONTACT YOUR CUSTOMER SERVICE DEPARTMENT?" once you've arrived at the support page.


You will be redirected to the page Feedback Form after clicking the link.


Fill in your username and email address now.


Choose Remove/Delete Account as the feedback type.


Type your reason for canceling your account in the comment field and click the Click to Send us a Comment button.


This process can take up to 72 hours, so check your mailbox for updates on how to delete your account during that period.
There you have it, simple steps on how to delete your adultfriendfinder account.
We hope this was helpful to you. Leave us a feedback via the comment section when you successfully delete your account