What is Chipper About
Chipper cash is a mobile app that was launched on July 7, 2018 and is used for money transaction
It's a safe and easy way of sending and getting money. I'm going to say chipper cash came with beautiful features that made it stand out from other FinTech devices.
What is Chipper About
Chipper cash is a mobile app that was launched on July 7, 2018 and is used for money transaction. It is a safe and easy way of sending and getting money.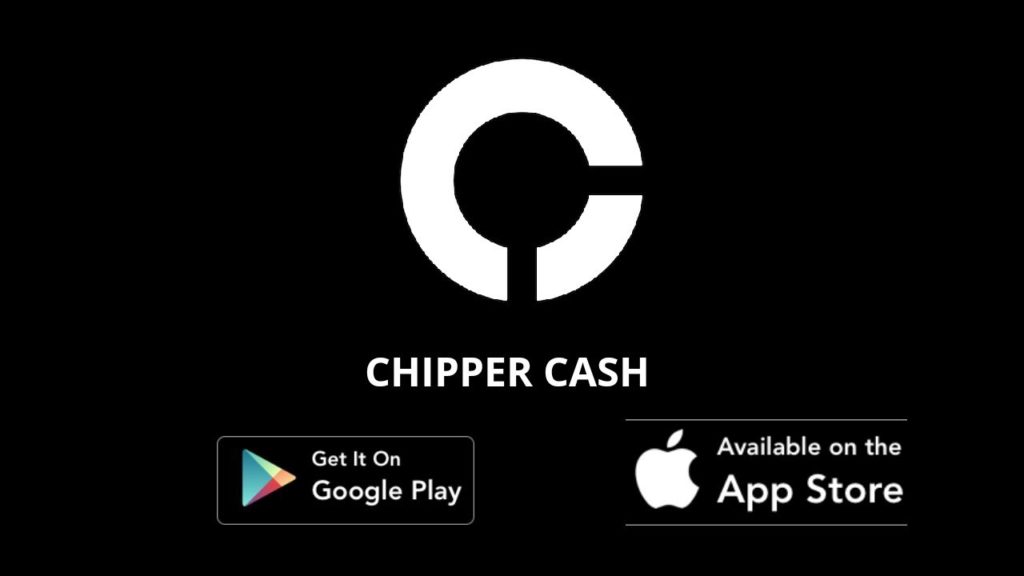 Chipper Cash is a venture-capital-backed Financial technology company that builds software to enable free and instant Peer-to-peer Cross-border payments in Africa and Europe; as well as solutions for businesses and merchants to process online and in-store payments.
How Does Chipper Cash work
Chipper Cash works by allowing a window for transactions. On Chipper Cash you can send money, receive money, and request money.
It can be within or outside your country of residence.
If you have a business transaction or patronage with someone outside your country, Kenya for example. You won't have to visit the bank.
All you need to do is to deposit the money in your Chipper Cash account and then send it to the recipient in Kenya. On receiving the money, the recipient can withdraw to his bank account and the business deal is done.
In Chipper Cash, there are no service charges when you send money. You can always click on the "Add Cash" button to fund your Chipper Cash account.
To withdraw from your Chipper Cash account to your bank account is straightforward. Click on the "Cash Out" button and input your account details. The money will be sent into your bank account.
How To Register With The Chipper Cash App
To register with the chipper cash app, you need
Your full name


A valid email address


A valid telephone number


A valid Nigerian means of identification.it can be an international passport, a Nigerian National ID card, etc. Chipper cash needs to make sure its users are genuine to prevent the platform's fraudulent activities.
Here are various stages to with the Chipper Cash App
Stage 1: You can download the apk app first of all by clicking here.
Stage 2: You will need to enter your email or phone number after you download the app. I'm going to advise you to use an email address
Your phone may get lost and your number may get lost too, so you need an email address to get your account back when you need it.
To trigger the registration a connection will be sent to your email or phone
Step 3: First, you'll be told to fill in a registration form, fill in your name there, then you'll be asked to pick a pin.
You will only have access to this device with the pin when it's closed.
Chipper cash has to check your record, so you will be needing a valid ID Card to do this.
After this, you are done, now you can use the chipper cash feature.
How to send money on Chipper Cash
Sending money on Chipper Cash is easier when compared to some bank apps and e-wallets in Africa.
Below are things to take note of when sending money through Chipper Cash:
You can send money to Chipper Cash users in your phone book.


If your beneficiary is not a user of Chipper Cash, you can send an invitation to register. The app will send an SMS. If the beneficiary doesn't register with Chipper Cash and claim the money, you will be refunded.
Now let's follow these steps to send money to the beneficiary:
Tap the send button on the dashboard.


Select the beneficiary from your contact list. Here you will also see the country of each user and the registered full name.


You can search for other users who are not on your contact list by using their username.


Enter the amount you wish to send and confirm your security code. The transaction will be processed.
Chipper Cash is one of the best Fintech applications that have a good and cheap currency conversion rate. That makes it easy for you to send money to other countries at reasonable exchange rates.
How to deposit money into your Chipper Cash account
To deposit money or find your Chipper Cash account, click on the "Add Cash" button. A page will load and you will be required to add a card as a method of payment. Input your card details and complete the process.
How to withdraw money from Chipper Cash into your bank account
This is very simple to do. Follow the steps below.
Click on your profile.


Tap on "Cash Out".


Input the amount and your money will be sent to your bank account.


In case you are yet to set up your bank account details, go to your profile.
Click on "Payment methods" and set up your bank details.
How To Buy Airtime On The Chipper Cash App
In order to buy airtime, click on the green phone icon at the top-right corner of the app.
You will be asked to input the phone number you want to recharge, then you select the amount you want to buy.
Benefits of using Chipper Cash
Chipper Cash comes with many benefits. Here are some of them.
You can send and receive money with and outside your country. You can even send money out of Africa to the United Kingdom by making use of Chipper Cash.


Sending money to recipients and beneficiaries is free on Chipper Cash. There are no service charges.


Chipper Cash mobile app is responsive and user-friendly. The user interface is clean and amazing, the user experience is fast and smooth.


Refunds are made and transactions are reversed immediately whenever there are errors or system glitches.


It's easy to find your Chipper Cash account.


You can earn money when you refer friends and family to Chipper Cash.


You can request money from your close ones whenever you have an urgent need.


There is available and reliable customer support in Chipper Cash.
How to earn money on chipper cash in Nigeria by referring people
Chipper cash referral program
You can make money on chipper cash when someone downloads the app with your referral code, you will get paid 250 naira.
Hope this was helpful. You can share with us via the comment section your experience after downloading the app.
Good luck.