Just like getting groceries from your favorite store, because you can be sure of the quality and certain of not being short-changed, so it is with buying cryptocurrencies from the crypto market
The volatility of the crypto market is something every trader should be wary about.
Wouldn't you want to make sure you trade and hold your crypto on a platform that offers robust security measures?
Zelle offers such security.
What is Zelle Pay
Think of Zelle Pay as a mobile payment application that allows peer-to-peer (P2P) money transfers, simplifying the process of paying for things and making it easier to move money without handling cash or visiting the bank.
Zelle Pay eliminates the need for delayed bank transfers, allowing users to transfer funds from one checking account to another in a matter of minutes without waiting for several business days.
And now, you may also buy BTC anonymously with Zelle Pay, making the process of buying BTC a lot easier. It usually takes less than an hour to use Zelle Pay for Bitcoin.
And I will be showing you just how to do that in this post.
How to Buy Bitcoin With Zelle Pay
If you want to buy Bitcoin with Zelle Pay as a payment option, you'll need to find a secure crypto wallet, a trusted marketplace, and a VPN.
Buying bitcoin using Zelle Pay is possible in a number of ways. But then, there are only two markets that allow customers to buy bitcoin cryptocurrency using Zelle Pay.
1. LocalBitcoins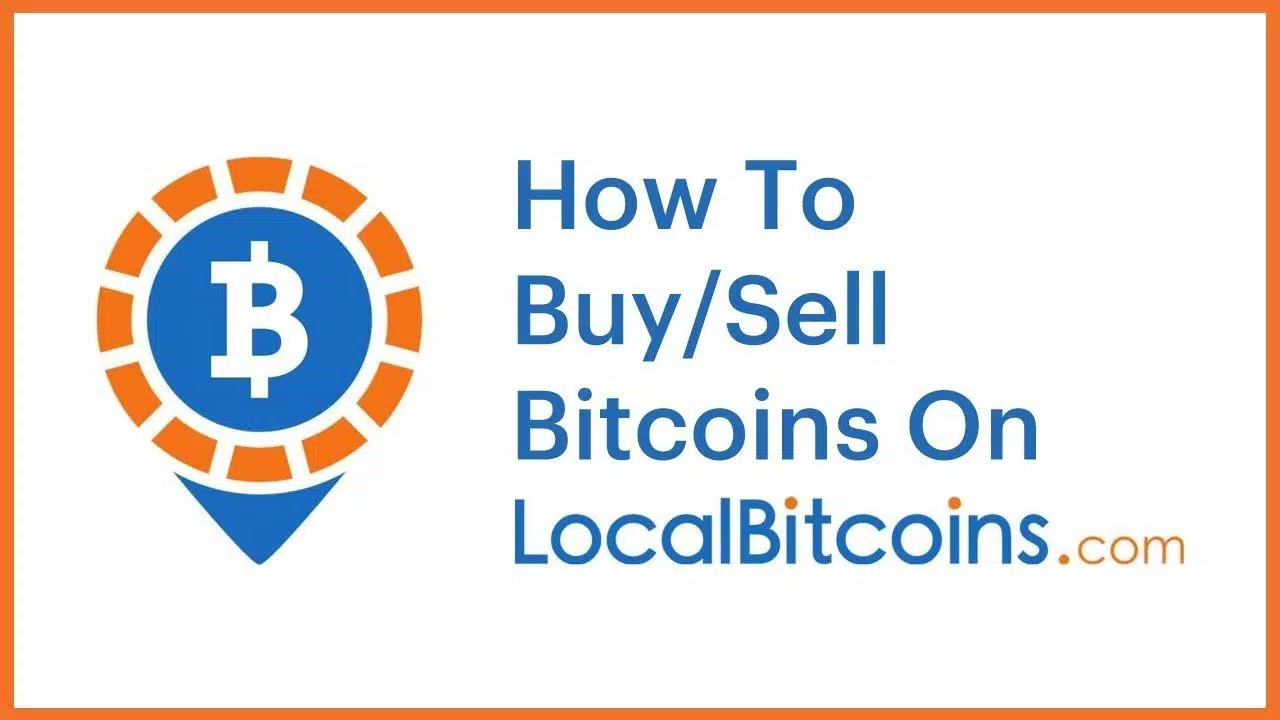 LocalBitcoins is a peer-to-peer (P2P) marketplace platform that connects consumers and sellers while also acting as an escrow service for their transactions.
Vendors can build offers in any of the currencies available in your region using the platform.
Advantages
Every country on the planet has it.


There is a wide range of buyers and sellers.


It accepts a variety of payment ways.


Bitcoins are delivered quickly to buyers.


Private.
Disadvantages
There isn't a lot of variety in terms of cryptocurrency.


Both sellers and purchasers have the potential to be conned.


Bitcoin, on the other hand, is available on LocalBitcoins.
2. Paxful
Paxful is a peer-to-peer fintech platform built to provide equal access to anyone, anywhere.
Paxful enables financial inclusion by giving access to nearly 400 different payment methods to buy, sell, and trade Bitcoin and other digital currencies, such as Ethereum (ETH) and Tether (USDT)
This platform, like LBC, accepts over 300 payment methods and allows retailers to create offers in any currency.
Advantages
Escrow is a type of escrow service.


Security.


Various payment options are available.


The user interface is simple (UI).


A wide range of vendors are available.
Disadvantages
Both buyers and sellers are in danger of being taken advantage of.
Is it Possible to Buy Bitcoin With Zelle Pay
Yes, you can either buy from one of the many vendors who have placed their Bitcoin for sale using Zelle pay, or you can create your own offer to sell your Bitcoin using Zelle pay.
Bitcoin vendors can set their own pricing and profit margins at LocalBitcoins and Paxful.
So all you have to do when buying is choose the offer that best suits you and make offers that have the best possibility of converting into Zelle balance or payment.
There are various types of wallets available on the market (such as desktop, mobile, paper wallets, metal, and hardware), but the finest of them all are those that can store bitcoin without the need for the internet.
Conclusion
With cryptocurrency trading, you can't be too careful as fluctuations in the market is constant and you wouldn't want to add one more risk to it.
Hopefully, this is article helpful. Do well to leave us a comment via the comment section as we would like to know what you think. Or if you think we left anything out don't forget to point it out and we will be glad to update this post.